If you were recently put in the position of adding the combination of braces and eyeglasses to your style, I know what you're probably thinking, "How can I possibly rock this fully metal look??? Is this what I'll look like?????"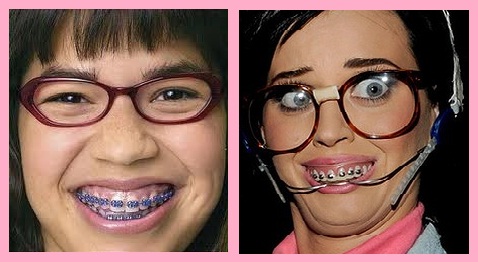 Well the answer to that is: NO! We won't let that happen!

GlassesUSA.com is here to help you rock your new look and correlate your braces and glasses to work together - just for you!
You might think it's impossible to pull off eyeglasses
and
braces, but actually glasses are no longer considered "nerdy". So, while it may be unfortunate that braces haven't faired as well, enjoy these tips to help you not only pull off the combo - but possibly even let your
glasses frames
help your look!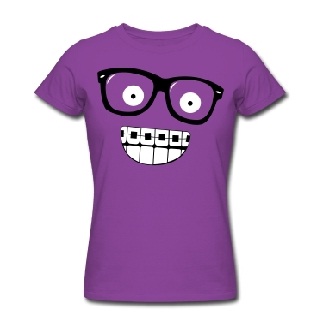 Glasses are available in countless shapes, materials, colors, and styles. The first thing to note when wearing the combination of eyeglasses and braces is that you don't want the metal to overpower your whole face! If your braces are silver colored metal, try to steer clear of metal frames. You might want to check out the big, fun and colorful plastic wayfarer frames that are currently in style; they might work better! The Hipster look already emphasizes the once-geeky style, so you can have fun and play off of that!
Just remember, no look is permanent. So, since eyeglasses frames come in a plethora is different options, it's important that you have a good supply of fun frames to work with for your daily needs. We know glasses can be expensive, and that's why you should check out our extremely affordable, very stylish
eyeglasses online
! With a nice collection of funky frames, you'll keep the attention on your eyes, instead of your metallic mouth!!!
So don't be afraid to show your vulnerabilities with your prescription eyeglasses and braces!

Now you can turn what used to be considered a flaw into a stylish fashion statement - and make it your own!!