No matter what you had to say about yesterday's Valentine's Day post, all of you single ladies should get ready for the: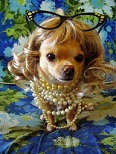 Singles Day PARTY!!!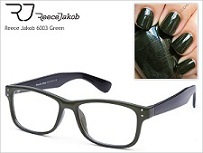 The first option today for you is to try the Reece Jakob 6003 Green
eyeglasses
. These showcase the hot, classical - but modern wayfarer style, and deep forest green rims. You'll want to get
OPI
's
Here Today Aragon Tomorrow
nail polish for the perfect match!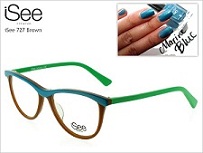 Want to keep it funky? We all already LOVE the iSee 727 Brown
prescription glasses
, but we're just not always sure what to wear with them, right? Check out
Rimmel
's
Marine Blue
polish! You will be the hottest at the party!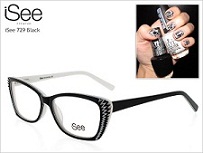 Don't be afraid to be unique! With
OPI
, you'll have a great partner to show your true eccentric side with the iSee 729 Black
glasses frames
. Take their classic
Alpine Snow
white polish and cover it with the metallic
Black Shatter
. You will definitely look fierce in your drastic black and white ensemble!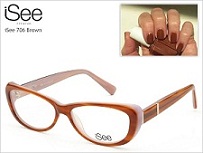 Or, are you taking it all a little more serious? Ready to get out of the party scene and settle down? Well, if you're already smart and sassy with your iSee 706 Brown
glasses
, try adding some of
Essie
's
Very Structured
brownish-orange color to your nails. You'll certainly be taken seriously!
Whatever your plan is, you'll want to look good doing it! So the next time you're out on the town, try mixing up your style by matching your finger TIPS to your SPECS. You'll be sure to be seen!