More often than not our eyes are taken for granted! However, if we really think about their importance in our everyday - every minute - life, we begin to take note of just how important they really are to us! Due to this major concern, it's imperative that you get all of your eyecare needs, such as proper glasses - whether they be for reading, distance, sunglasses, or even clear plano lenses used for computer use!

Besides all of the daily concerns our eyes could easily experience, with wearing incorrect prescription eyeglasses or suffering from dry eyes, many major eye diseases now also plague the average person, and it's important to know as much about them - and the precautions you can take to help ensure you steer clear from them as long as possible.


Today, we'll discuss Glaucoma.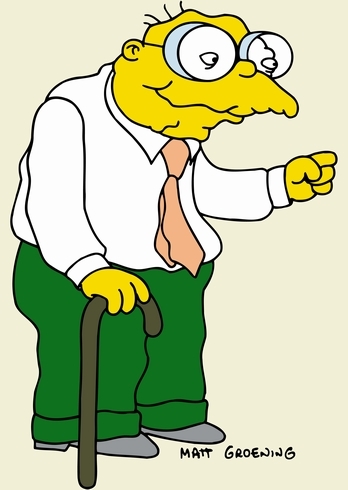 Glaucoma comes from a blockage in the fluid circulating the iris and into the front part of the eye, and sending signals to the brain. These are all integral steps in our vision processing, and if even one is blocked, many vision problems can occur. There are four main types of Glaucoma for you to be aware of:
open-angle (chronic) glaucoma
,
angle-closure (acute) glaucoma
,
congenital glaucoma
, and
secondary glaucoma
.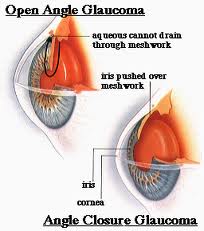 Open-angle
, or
"Chronic" Glaucoma
is the most common strain of glaucoma. While there is currently no cure, as it slowly occurs to the victim, usually it can caught early enough to be adequately managed throughout one's life. The treatment differs depending on the damage and growth of this disease, however usually it can be regulated with pills and eye drops. The main symptom of chronic glaucoma is a gradual loss of peripheral vision. Especially if you're already an
eyeglasses
wearer, should you begin to feel this symptom, be sure to seek medical attention!!
Angle-closure
, or
"Acute" Glaucoma
can be very scary as it comes on suddenly and is very intense. If you are experiencing any kind of extreme pain, swollen or red eyes, hazy vision, or even nausea (due to these other symptoms), you should seek medical attention as soon as possible, as you may be suffering from acute glaucoma. As it appears so quickly, the future of your vision can be significantly compromised! The treatment for angle-closure glaucoma could be as easy as eye drops and pill, to more serious measures, like: emergency surgery.
Congenital Glaucoma
is usually found by medical professionals in newborn babies. It can also be very scary and can include surgery. However, as long as you are taking your children to their regular vision check-ups (even as babies), this should be caught and treated quickly and efficiently. One main symptom to look out for in your baby's eyes are cloudy vision.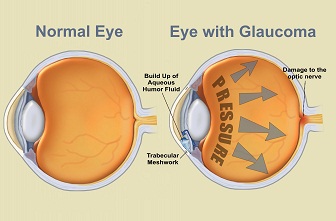 Secondary Glaucoma
is presented much like a symptom from another disease or disorder. Your doctor would usually diagnose you with it; and usually once the other problem is taken care of, your secondary glaucoma would disappear as well.
Now that you know more about your risk factors and possible symptoms of experiencing glaucoma, be sure to get your eyes checked on a regular basis. You need to ensure that your
eyeglasses prescription
is kept up-to-date, and that any other concerns are caught as early as possible!
Remember: the earlier, the better!