How often are you typically buying new prescription glasses? If your answer resembles that of the majority of those needing vision-correction, it may not be good enough!

Besides the possibility of embarrassing your kids with Steve Urkle taped-up frames, there are a lot of reasons to stay up-to-date on both your eye checks, as well as your eyeglasses prescription!!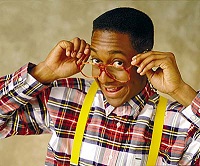 One thing that usually isn't expected is that wearing a pair of glasses for too long could actually be dangerous. Our eye do have a tendency of changing over time, so if you're waiting too long in between doctor's visits, you may not be accurately correcting your vision problems! Furthermore, if there are any nicks or cracks in your lenses - which is typical in old
glasses
- your eyes could acclimate to them. The thing about older glasses is that they may have hairline cracks, so small that you don't even notice them, but they will affect you. So be sure to keep your vision needs updated!
Now, we know what you're thinking: 'I can't afford to buy glasses every 1-2 years!' Well, that's no longer a problem, thanks to
GlassesUSA.com
! Here's a list of five of the most popular frames offered for under $75!!!...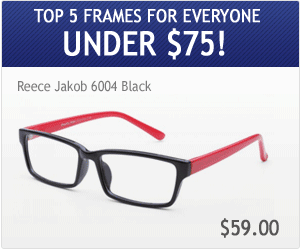 SO WHAT ARE YOU WAITING FOR???
Your next pair of eyeglasses are waiting for you!