Our eyes are just about the most important attribute we have. Taking us all over the world, we sometimes quickly forget just how important a role they play in our daily lives. That's why, when an unexpected injury occurs, we're often far more debilitated than we would have thought!

Our eyes are very delicate! Therefore, while we don't always think consciously about it, it's really important we make a point of ensuring their safety - this is one of the [many] reasons it is imperative that whatever glasses you wear have correct eyeglasses prescription within the lenses. However, even besides prescription glasses, there are many other hazards that our eyes come in contact with daily...Let's explore some.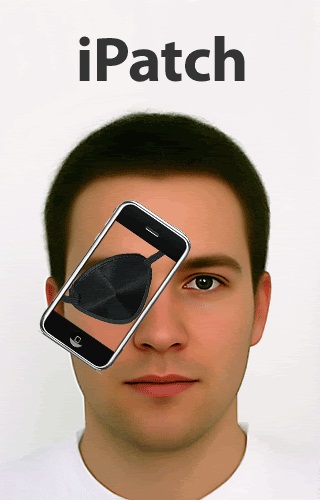 You don't want to have to wear an iPatch, now do you???
There is main thing to consider when purposely - i.e. AT ALL TIMES - trying to maintain optical safety, and that is being able to recognize what would be considered a "hazardous" environment. Most of us can identify such places that are obvious -
like construction sites or a factory
; however there are a lot of other places in which we don't immediately think of as destructive to our eyes. Whenever you're outside, particularly in the summertime, you must be wearing some kind of UV protective sunglasses. Even if when you are in a close proximity to cleaning supplies, gasoline, metal particles, gravel, rubble or wood chips, you should always be prepared for some sort of safety goggle or
eye glasses
.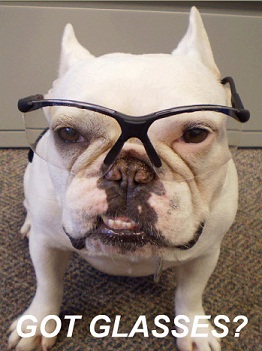 We here at GlassesUSA.com don't
only
pride ourselves on our fantastic prescription
eyeglasses
selections, but also our safety and sports-wear. Please take a look and make sure to always keep an
eye
out...for your eyes!